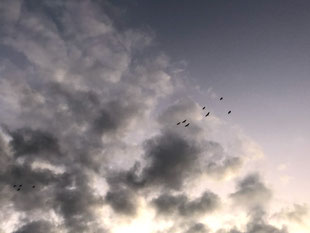 暗くて寒くて苦しい世界。
誰からも拒絶されている。
狭い世界の中で、誰かが虫の居所が悪く当たり散らす。
意識の遠のく直前。
真っ暗な空間で、違う誰かがヒステリックに叫び続ける。
得体のしれない恐怖。
閉ざされた闇の中で呼吸する。
救われない魂。
許せない心が生む人間の在り処。
--------------------------------------------------------------------------------------------------------------------------------
Unforgiveness
A dark, cold and painful world.
Everyone has been rejected.
In a narrow world, someone nervous and storms.
Just before consciousness loses.
In a pitch-dark space, someone else keeps screaming hysterically.
Fear of identity unknown.
Breathe in the closed darkness.
A soul that can not be saved.
The place of the human being who can not forgive.