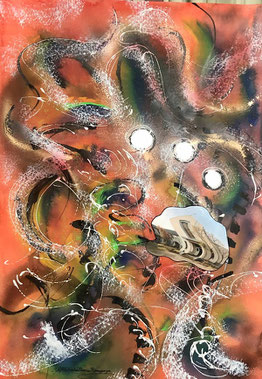 人間活動の全ての大元のパワーとなっているもの。
それは自分の内にある愛である。
不義や不徳からは本当の力は湧いてこない。
愛する事が、心の力を強めるのである。
愛する事は、いつでも心の栄養になる。
正義や勇気には、多くのエネルギーが必要だ。
その大元になっているものは、愛する事。
他者を愛し、自分を愛し、世界を愛し、万物を愛する。
その愛するという行為が、心のエネルギーをいつも養うのである。
--------------------------------------------------------------------------------------------------------------------------------
"Love is nutrition of the heart"
What has become the power of all human activities.
It is the love that is within you.
There is no real power from unrighteousness or injustice.
To love is to strengthen the power of the heart.
Love is always a nutrition of the heart.
Justice and courage require a lot of energy.
The main thing is to love.
Love others, love yourself, love the world, love everything.
The act of loving always feeds the energy of the heart.