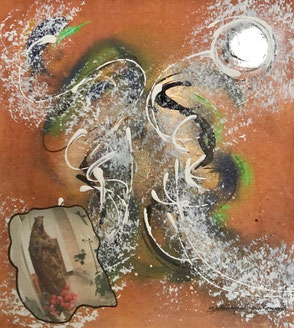 自分の心を周囲に流されることなく、自分で守ろう。
希望を目指した前向きな心。
平和を目指した愛する心。
そういうものを惰性の中に投げ捨ててはいけない。
自分を投げ出すのなら、可能性の海の中に飛び込むのだ。
深いところにある心は、誰にも譲り渡してはならない。
心とは自分そのもの、命そのものだからである。
--------------------------------------------------------------------------------------------------------------------------------
"The heart is life itself"
Protect yourself without being swept away.
A positive mind aimed at hope.
A loving heart aimed at peace.
Do not throw such things into the inertia.
If you throw yourself out, jump into the sea of potential.
The deep heart must not be handed over to anyone.
Because the heart is yourself, life itself.