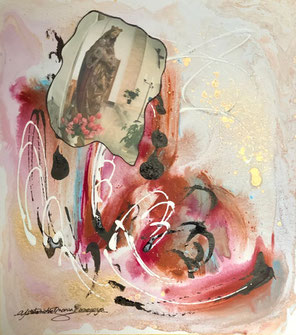 やる事がない時は気が付いていないだけ。
本当はやることなどたくさんある。
しかし何にもない時に、何にもしない事も良い事である。
そういう時に自然に触れたり、心の余裕を作る事も大切だ。
たまには、雲の流れをじっくりと見る。
水の流れを改めて見る。
捕われのない気持ちでボーっと寝っころがる。
そういうひと時が、この世界を美しくするのである。
本当に世界の美しさや意味を理解するには、何もしない時も必要だ。
寛がなくては、世界の良さを味わえないからである。
何もしない良さというものがあるのである。
--------------------------------------------------------------------------------------------------------------------------------
"Good to do nothing"
I just don't realize when I have nothing to do.
There is really a lot to do.
But when there is nothing, it is good to do nothing.
At such times, it is important to touch nature and make room for your heart.
Sometimes I look closely at the flow of clouds.
Look again at the flow of water.
I fall asleep with a feeling of being uncaptured.
Such a moment makes this world beautiful.
To truly understand the beauty and meaning of the world, it is necessary to do nothing.
If you don't feel relaxed, you can't enjoy the goodness of the world.
There is a good thing to do nothing.