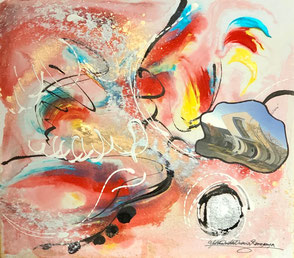 自分の信念を貫き通す事を、頑固だと批判する人がいる。
しかしそれは全然ネガティブな事ではない。
頑なに自分のルールを守り通して人に迷惑をかけるようなものなら困るが、
堅い信念を守り続けることは大変ポジティブな事である。
むしろ、それは誰にでも出来ない。
だから、前向きな頑固さは誰にとっても必要なのである。
頑迷なら困るが、信念に頑固である事はとても良い事だ。
自分を守り、自分に忠実でいたいのなら、流されず頑固であり続けなくてはならない。
--------------------------------------------------------------------------------------------------------------------------------
"Stubborn"
Some people criticize their stubbornness for passing on their beliefs.
But that's not negative at all.
It's a problem if you're stubbornly obeying your own rules and annoying people, but keeping a strong belief is a very positive thing.
Rather, no one can do it.
So positive stubbornness is necessary for everyone.
We don't want to be stubbornly confused, but being stubborn in belief is a very good thing.
If we want to protect ourselves and be faithful to ourselves, we must remain stubborn without being swept away.