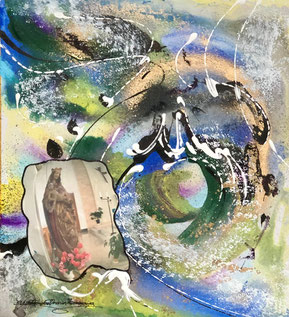 何にも誇れるものがなければ、ただ謙虚であればいい。
無理に虚勢を張る必要などない。
ただ自分に忠実でさえいれば、人間はそれだけで良いのである。
自分をありのままの自分として生きる謙虚さ。
ありのままの今を幸福として受け容れる心の寛容さ。
不幸も絶望もあらゆる負の側面も受け入れて、自分のものとして生きる誠実さ。
そういう確かな気概を持っていれば、誰に誇らなくてもいいのである。
--------------------------------------------------------------------------------------------------------------------------------
"You don't have to be proud"
If there is nothing to be proud of, just be humble.
There is no need to forcibly betray.
As long as you are faithful to yourself, you need only that.
Humility to live yourself as you are.
Tolerance of the heart that accepts the present state as happiness.
The sincerity of accepting all negative aspects of unhappiness, despair, and living as one's own.
You don't have to be proud of anyone as long as you have that kind of feeling.