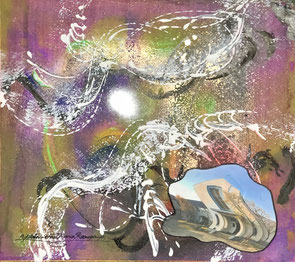 成果が出たら喜びすぎず、それ以上を目指して冷静に研鑽する。
成果が出なくても落胆せずに、いつも通りに熱意を込めて研鑽する。
いつでもそうやって自分を磨いていれば、自分のその状態自体が、もう最大の成果なのである。
成果に至る過程がしっかりしていれば、もうその過程が成果以上に価値があるのだ。
結果に一喜一憂することなく、不断の努力を続ける。
その態度こそが、成果を作る成果なのである。
--------------------------------------------------------------------------------------------------------------------------------
"Achievement"
If the result comes out, do not overjoy and study calmly aiming for more.
Don't be discouraged if you don't get results, and study with enthusiasm as usual.
If you're polishing yourself that way at any time, your state itself is the greatest achievement.
If the process leading to results is solid, then that process is more valuable than the results.
Continue to make unremitting efforts without worrying about the results.
That attitude is the result of creating results.