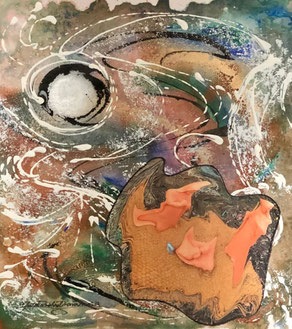 魂が揺さぶられるほどの感動。
そういうものに出会った時には生きていて良かったと思う。
それと比べて日常の何と揺さぶられないことか。
つまらなく平凡で、昨日と同じように今日も過ぎていく。
だったら自分から日常を揺さぶろうじゃないか。
深く感じ、大きく動かし、自分の時間を面白くしよう。
自分を自分で揺さぶれば、感動は訪れるのである。
--------------------------------------------------------------------------------------------------------------------------------
"Shaking"
Impressive enough to shake the soul.
I'm glad I was alive when I met those things.
Compared to that, what in our daily life will not be shaken.
It's boring and it's going to pass today as it was yesterday.
Then we will shake our daily lives from ourselves.
Feel deep, move big and make our time interesting.
If you shake yourself, the impression will come.