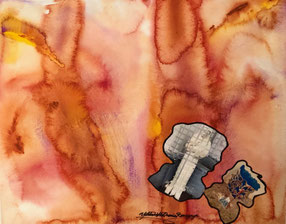 必死に動く。
疲れたら休む。
また必死になって動く。
動いて休んで。
休んで動いて。
人生とは結局はそれの繰り返しである。
そこに愛や希望を込めて感動して生きるかが、人生の質に影響してくるのである。
質を上げるには、己の愛を希望を持って、対象物に与える事。
それをどれだけ熱意を込めて徹底的にやるか。
その事だけに掛かっているのだ。
------------------------------------------------------------------------------------------------------------------------------------
"Quality of life"
Moves desperately.
Rest when tired.
It moves desperately again.
Move and rest.
Rest and move.
Life is, after all, a repetition of that.
Whether you live with love and hope and affect it will affect the quality of life.
To improve the quality, give your love to the object with hope.
How enthusiastically do it?
It just depends on that.