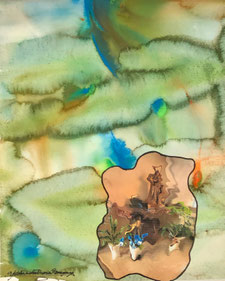 習慣を変えると人生は徐々に変わっていく。
習慣さえ固まっていれば、その日々の積み重ねで、劇的な成功を普通に遂げてしまう。
私の習慣とはこうだ。
①予定やマイナスの感情を、いつも紙に書き出す。
②必ず目の前の一つに集中する。
③終わる時には次の一歩に必ず手をつけておく。
この三つを守るだけで、行動する習慣はだいぶ前向きに変わってくる。
これは、能率が最大限に上がり、その都度小さな成功を繰り返す、黄金のパターンである。
これを癖にしてしまえば、まずなんでもできる。
どうぞあなたも真似してみてください。
------------------------------------------------------------------------------------------------------------------------------------
"Habits change lives"
Life changes gradually as you change your habits.
As long as the habit is solid, the daily accumulation will usually lead to dramatic success.
Here is my custom.
① Always write out your plans and negative emotions on paper.
② Always concentrate on one in front of you.
③ When you finish, be sure to keep your hands on the next step.
Just following these three rules will change your habit of doing things very positively.
This is a golden pattern that maximizes efficiency and repeats small successes each time.
Once you make this a habit, you can do anything.
Please try to imitate me too.