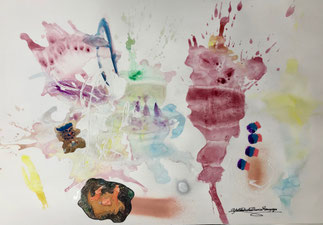 「創意工夫」
ただ続けているだけではダメだ。
ただ忍耐しているだけではダメだ。
創意工夫しないことには、物事は進歩しない。
無い頭から捻り出して、工夫をしたり、新しいことを思いついてみる。
そしてそれを汗を流して行うことが大切なのである。
創意工夫とは「生き返る事」。
習慣と努力を続けながらも、その中で創意工夫して生きることが、真実の命を吹き返すことになるのである。
------------------------------------------------------------------------------------------------------------------------------
"Originality and ingenuity"
Don't just keep going.
Don't just be patient.
Without originality and ingenuity, things will not progress.
Twist out of a head that doesn't have it, try to devise something or come up with something new.
And it's important to do that with sweat.
Originality and ingenuity is "revive".
Living with originality and ingenuity while continuing habits and efforts will bring true life back.