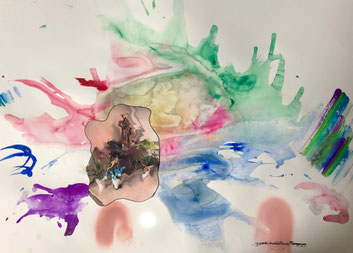 「自分を許す」
たまには何にも出来なくていいじゃないか。
1日くらい、ただゆっくりと休もう。
体も疲れ、思考も停止したら、まずは1日何にもしないで自分をほったらかそう。
何にもしないでただゴロゴロとしているだけでも良い。
それを許してあげよう。
だらける自分を許して、完全に自由になる日も大事である。
そんな時は適当な遊びと漠然とした意識に、ただただ身を任せよう。
--------------------------------------------------------------------------------------------------------------------------------------------------
"Forgive yourself"
Sometimes you may not be able to do anything.
Let's just rest slowly for about a day.
If you get tired and stop thinking, start by letting yourself do nothing for a day.
You can just do it without doing anything.
You will forgive it.
It's important to forgive yourself and be completely free.
In such a case, just leave yourself to appropriate play and vague consciousness.