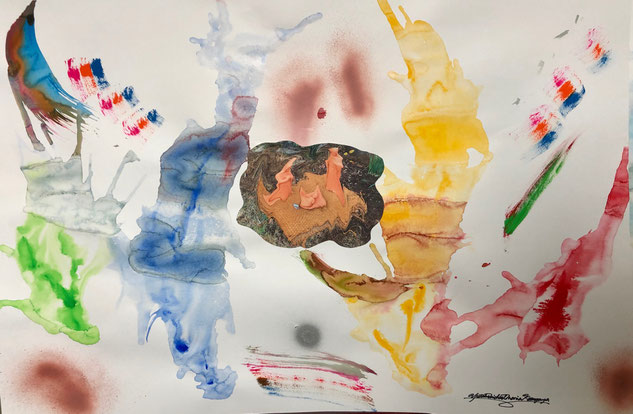 「春」
梅の花びらが紙吹雪のようにさらさらと風に舞い、
赤に白に辺りを彩る。
メジロがひょこっと茂みから顔を出す。
鮮明な緑色の小さな体。
あっという間に青空に飛んでいく。
穏やかで暖かな空気と柔らかな陽射し。
春が来たようだ。
車とコンクリートに囲まれた都会のジャングルでも、自然の移り変わる姿がそこかしこで見られる。
この世界の美しさを今一度確認する。
---------------------------------------------------------------------------------------------------------------------------------------------------
"Spring"
Plum petals flutter in the wind like confetti,
Color around red and white.
A white-eye looks out of the bushes.
A clear green small body.
Flying into the blue sky in no time.
Gentle and warm air and soft sunlight.
It seems spring has come.
In the urban jungle, surrounded by cars and concrete, the changing nature can be seen everywhere.
Check the beauty of this world again.