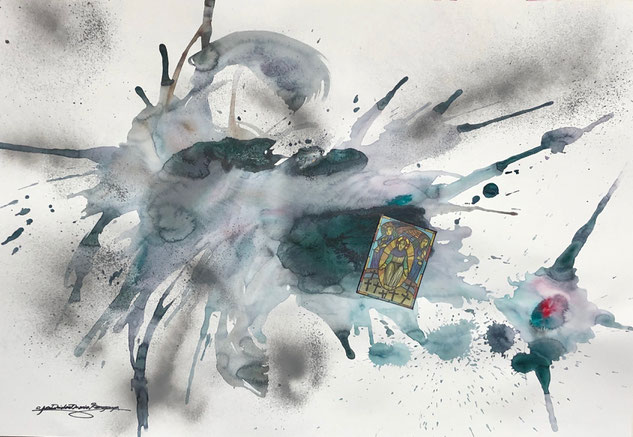 「人間」
意志が人間を作る。
どんな劣悪な環境であっても、そこから意思は活路を見出す。
愛が人間を作る。
どんなに批判的な人でも、その人が進んで誰かに無償で愛を与えると、確かな希望が生まれる。
思いやりが人間を作る。
見捨てられたと思っていた自分が思いやられていると知った時、人は確実に成長する。
そしてどんな人間でも、善も悪も作る。
だから自分の行いをいつでも正す必要があるのである。
---------------------------------------------------------------------------------------------------------------------------------------------------
"Human"
Will makes humans.
In any poor environment, will find a way out.
Love makes humans.
No matter how critical a person is, if He is willing to give love to someone for free, there is certain hope.
Compassion makes humans.
When you realize that you have been abandoned and are cared for by others, you will surely grow.
And any human makes good and evil.
That is why we need to correct our actions at all times.