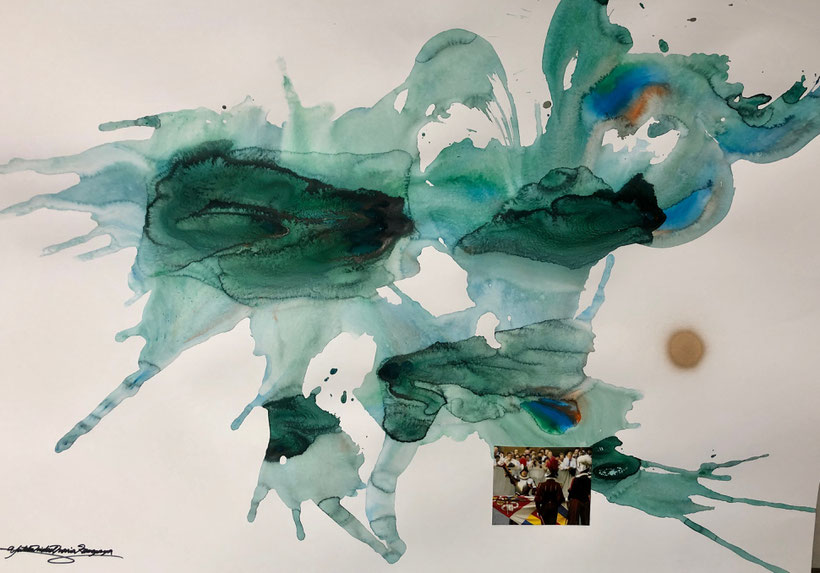 「ダメで怖い方へ」
世間がダメだダメだという方へ。
本能が恐い怖いという方へ。
あえて自ら向かっていく。
前向きな人生とはそれの繰り返しである。
まさに手探り。
なんの保証もない。
あるのは自分の体と信念だけ。
また、ダメだし、怖いから、とにかく実践して進むのである。
そもそも人生には保証なんてないのだから、思ったことをどんどんやるべきだ。
やらなかったことを後悔して過ごすほど、惨めな人生はないだろう。
思ったら今だ。
人生に実りが欲しかったのなら、どんどん怖い方へと進むべきである。
----------------------------------------------------------------------------------------------------------------------------------------------------------------------------------------------
"No use, scary direction"
To the direction that the world is useless.
To the direction that instinct is scary scary.
I dare to go by myself.
A positive life is a repetition of that.
Just fumbling.
There is no guarantee.
There is only one's body and belief.
Also, it is useless and scary, so we practice and proceed anyway.
In the first place there is no guarantee in life, so you should do what you think.
There will not be a miserable life so much that you regret not doing it.
We are now when we think.
If you want fruit in your life, you should move on to the scarier.