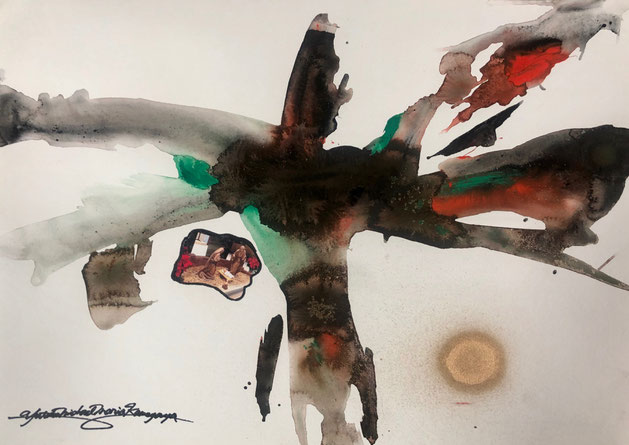 「神の啓示」
何かが自分を呼んでいる。
闇を切り裂く、光の柔らかな筋。
その暖かなまばゆい煌めきが私を呼んでいる。
天だ。
暗いおぞましい闇の縁で、悪魔に蹂躙される日々。
無関心、利己的な過干渉、感情に振り回された大げんか、そういう下らない負の誘惑に悪魔が手をこまねいている。
人間の悪と戦うのなら、人間となった自らの試練と戦へと。
自分の至らなさを顧み、それを改善しろ。
自分が変われ、ということだ。
与えられた光はそうして自分の中から溢れだすのである。
--------------------------------------------------------------------------------------------------------------------------------------------------------------------------------
"Revelation of God"
Something is calling me.
A soft line of light that cuts through darkness.
The warm dazzling sparkle is calling me.
Heaven.
The days of being overrun by the devil on the edge of dark horrible darkness.
The devil is holding his hands on indifference, selfish over-intervention, emotional sway, and such negative negative temptations.
If you want to fight human evil, go to your own trial and battle as a human.
Take care of yourself and improve it.
You change yourself.
The light that is given will then overflow from within me.