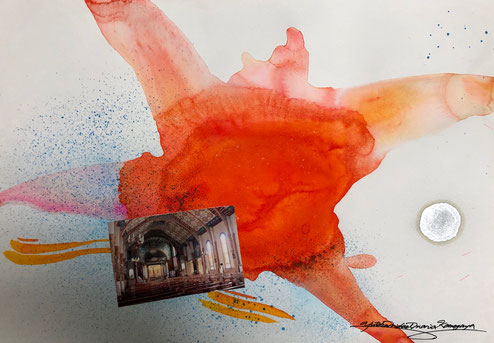 ---
「怒り」
世の中、人を許せない人の方が多い。
なんでもない事にカーッとなりすぐ怒る。
自分の非を棚に上げて、相手の非を責め立てる。
そういう人は、愛から一番遠いところにいる可哀想な人間なのだ。
喧嘩とは、人を許せない心から生まれる。
人を許す気持ちがあれば、喧嘩になどならない。
腹を立てて、叫べば叫ぶほど、喧嘩はヒートアップし、互いに人は孤立していく。
喧嘩の原因は、大体は、勘違いから生まれるものが多い。
自分のネガティブな解釈で、バカにされたと思い込む事から始まるのだ。
相手がそう思っていなくても、勝手にバカにされたと思って、本当の意味を踏みにじる場合が多い。
なんでも怒るような人は、自分で自分を粗末にする。
怒りは損だ。
相手を自分のように許す気持ちや、本当の善意に感謝する気持ちを持たなくてはいけない。
---
"Anger"
There are many people in the world who cannot forgive others.
He gets angry and gets angry at nothing.
Raise your own fault to the shelf and blame the other's fault.
Such a person is a poor person who is farthest from love.
A quarrel is born from a heart that cannot forgive people.
If we have the feeling of forgiving people, we will not quarrel.
The more angry and screaming the more the quarrel heats up, the more isolated each other becomes.
Most of the causes of quarrel come from misunderstanding.
It starts with thinking that you were foolish in your own negative interpretation.
Even if the other person doesn't think so, he often thinks that he was stupid, and tramples on the real meaning.
A person who gets angry with anything makes himself poor.
Anger is a loss.
We must have the feeling of forgiving others as ourselves and of being grateful for their true good intentions.
---