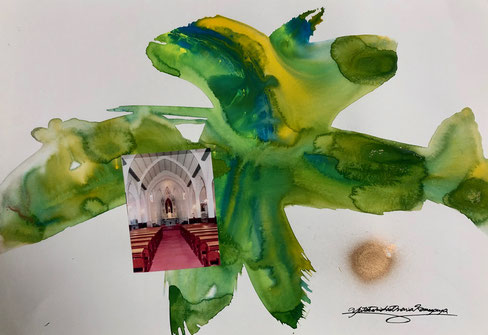 ---
「飽きる」
毎日、毎日、同じ日常だと飽きてしまう。
思いが滞っていたら、魂の潤いが生まれない。
飽きて嫌々やっているのなら、もうそれは苦行でしかない。
飽きることは、方向転換へのサインだ。
飽きると、思いが停滞する。
前に進むには、そこから自由にならなくてはいけない。
方向転換して自ら作り出した殻を打ち破るのだ。
まずは、同じ日常を繰り返す事から脱しなくてはいけない。
思い切って全然違うことをしてみよう。
---
"Get tired"
Every day, every day you get tired of the same everyday.
If your mind is stagnant, you will not be able to have the soul of moisture.
If you're tired and tired of doing it, it's just penance.
Getting tired is a sign of turning.
When we get tired of it, our thoughts stagnate.
We have to be free from it to move forward.
We turn and break the shells we create.
First of all, we have to escape from repeating the same daily routine.
Let's dare to do something completely different.
---