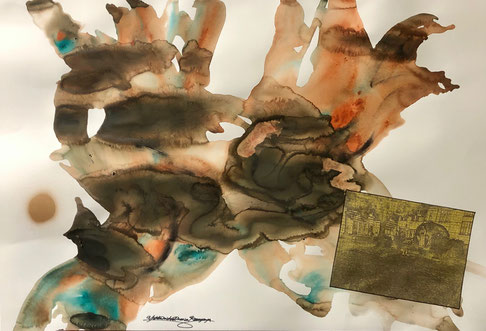 ---
「仕事」
私の仕事は、芸術を通して、命を燃やし尽くす事だ。
それは自分との闘いである。
何かを成し遂げても誰一人からも労われないし、一生を深い孤独の中で闘い続けなくてはいけない。
人一倍寂しく、人一倍苦しく、絶え間無く、汗と涙を受け入れて進んでいく道だ。
その代わりこれ以上なく自由である。
私はそういう仕事を喜んで選んだのだ。
---
"My job"
My job is to burn my life through art.
It's a fight with myself.
No matter what I accomplish, no one will pay attention to me, and I must continue to fight for life in deep solitude.
It's a path that makes me lonely, painful, and constantly accepts sweat and tears.
Instead, I'm free.
I was willing to choose such a job.
---