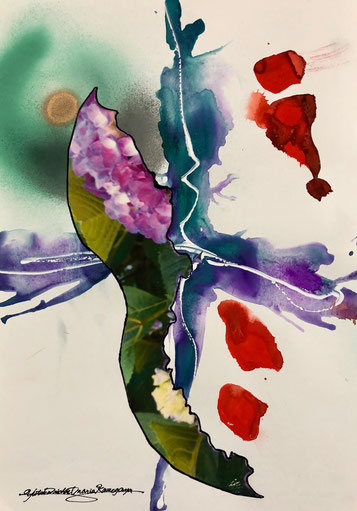 ---
「救い」
困難だからといって逃げ出さないことだ。
その時の難しさは一時のものだからである。
いつも坂を登っていれば、足に筋肉がつくように、困難を経験し続ければ、心も体も強くなる。
その結果、難しいことも簡単になってくる。
そういう鍛錬が積まれた時に、人は救われるのである。
あらゆる困難な道は「救い」へと続いている。
簡単な道のりから「救い」へは到達しない。
心も体も傷だらけになってようやく「救い」へと到達するのである。
「狭い戸口から入りなさい。」とは、その難しい道のりのことなのである。
---
"Salvation"
Don't run away just because it's difficult.
This is because the difficulty at that time is temporary.
Just as if you always climb a hill, you will gain muscles in your legs, and if you continue to experience difficulties, your mind and body will become stronger.
As a result, difficult things become easier.
When such discipline is piled up, people are saved.
Every difficult road leads to "salvation."
"Salvation" cannot be reached from an easy path.
Only when the mind and body are full of wounds will we reach "salvation."
"Enter through a narrow doorway" is the difficult road.
---