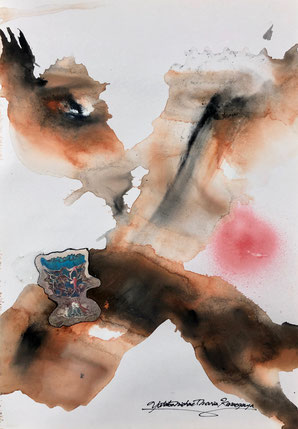 ---
「本質」
物事の本質とは本来シンプルなものだ。
難解なものほどその本質を言い得てない。
一部の人にしか解らない難しい哲学よりも、お腹が減ったら食べたくなる、というような当たり前のことの方がよっぽど本質的なのである。
「やればできる。やらなきゃできない。何事も。」
そういう川柳を子供の頃教わった。
40年生きてきて、まさにその通りだ。
こんなに物事の本質を突いている言葉もなかなかないだろう。
それは貧しい者でも富んでいる者でも、男でも女でも、病気でも健康でも、なんの分け隔ても無く一様に言える本質である。
---
"Essence"
The essence of things is simple in nature.
We can't say the essence as esoteric.
It's more essential that you want to eat when you're hungry than a difficult philosophy that only some people can understand.
"If you do it, you can do it. If you don't do it, you can't do anything."
I learned that kind of senryu when I was a kid.
I've lived for 40 years and that's exactly what it is.
It's hard to find a word that pierces the essence of things like this.
It is the essence that can be said uniformly regardless of whether it is poor or rich, male or female, sick or healthy.
---