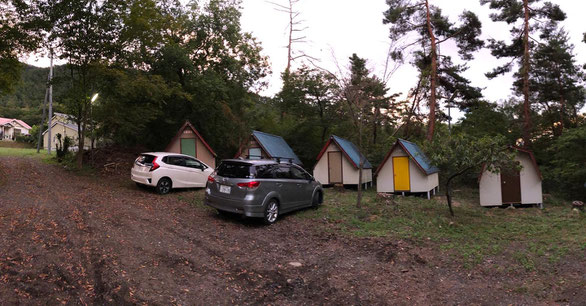 ---
「キャンプ場に行く朝」
緊急事態宣言が今日から明けた。
今日からまた三日間、山梨県キャンプ場に行く。
仲の良い新構造社の理事二人を仲間に加え、下見も兼ねて整備しに行くのである。
初日の朝、幸運なことに台風は逸れて雨は弱くなった。
三日間晴れれば良いと祈っている。
仕事の合間には、甲斐駒ケ岳にもみんなでスケッチに行く予定である。
集落の近隣のお家にも挨拶回りにも行く。
さて、この三日間、充実した成果を残したいと思う。
---
"Morning to go to the campsite"
The state of emergency has been lifted from today.
I will go to the Yamanashi campsite for another three days from today.
Two directors of the new structure company, who are close friends, are added to the group, and they go to maintain it as a preview.
Fortunately, on the morning of the first day, the typhoon deviated and the rain weakened.
I hope it will be fine for three days.
In between work, we plan to go to Kaikomagadake for sketching together.
I also go to the houses near the village and greetings.
By the way, I would like to leave a fulfilling result for these three days.
---