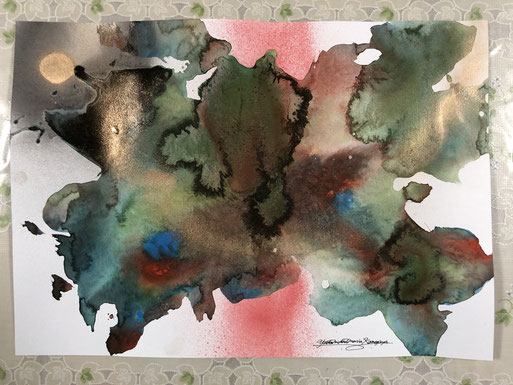 ---
「活き活きと生きる」
人生永遠のテーマ。
それは活き活きと生きるということだ。
一度きりの人生、しぼんでちゃいけない。
生きてりゃ落ち込む色んな難しいことがあるかもしれない。
でも、それに屈しないということだ。
傷ついたからと癒しばかりに埋没しないで、むしろ活動的になり積極的に問題を解決していく態度が必要なのである。
それが今ある自分を輝かせ、活き活きとさせることだからである。
---
"Living lively"
Life eternal theme.
It means living lively.
Don't deflate in a one-time life.
There may be various difficult things that make you depressed if you live.
But don't give in to it.
It is necessary to have an attitude of becoming active and proactively solving problems, rather than being buried just for healing because of being hurt.
Because that is what makes you shine and lively.
---