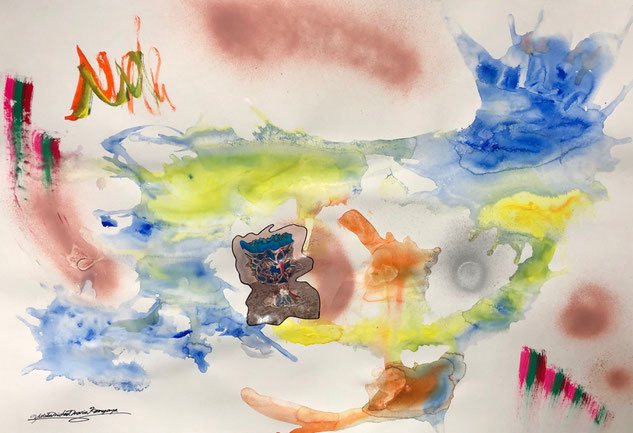 「命の川」
この世界。
たくさんの魂が集い、交錯し、流れていく。
それは命の川。
笑いがあり、泣きがあり、楽しみがあり、怒りがあり。
様々な流れがぶつかり合い、調和された一つの流れへと変貌する。
どの心を取ってみても、それは純潔な魂の姿。
その時の生の感情が、交わりあって、次のダイナミックな流れを作る。
この世界は、命が流れる心の川だ。
一人の人間も一つの川だし、この世界も様々な人間の心模様の混じり合う大河だ。
---------------------------------------------------------------------------------------------------------------------------------------------------
"The River of Life"
This world.
Many souls gather, intersect and flow.
That is the river of life.
There is laughter, crying, fun, anger.
Various flows collide and transform into one harmonized flow.
Whatever heart you take, it is a pure soul.
The raw emotions at that time intersect to create the next dynamic flow.
This world is a river of life through which life flows.
One human is one river, and this world is a big river where various human heart patterns are mixed.