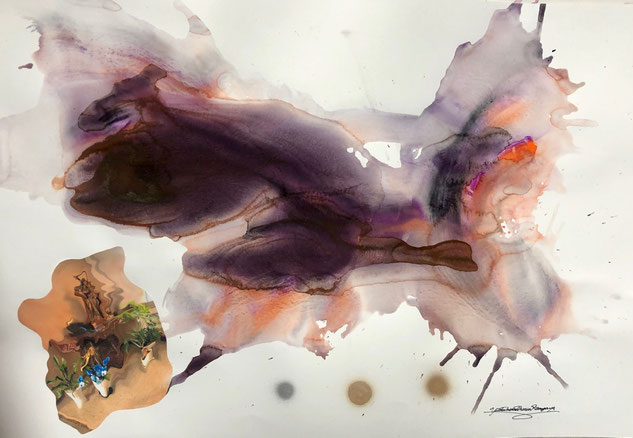 「未来へ向けて」
遠い道のりも、今の連続。
この今という時をしっかりと生きれば良い。
今を一生懸命生きていれば、その時の今、夢は叶っている。
たとえ絶望的な状況があっても、希望を目指して戦っていれば、希望にたどり着く。
不幸が何だ。
それは自分の心が作り出す幻の姿にすぎない。
むしろ今与えられている分で幸せだと悟り、幸せに感謝していれば、未来の今も幸せなのである。
----------------------------------------------------------------------------------------------------------
"For the future"
The distant road is now continuous.
We should live this time right now.
If you live hard now, your dreams come true at that time.
Even in desperate situations, if you are fighting for hope, you will reach hope.
What is misfortune.
It is just a phantom figure created by our hearts.
Rather, if you realize that you are happy with what you are given and thank you for happiness, you will be happy in the future now.