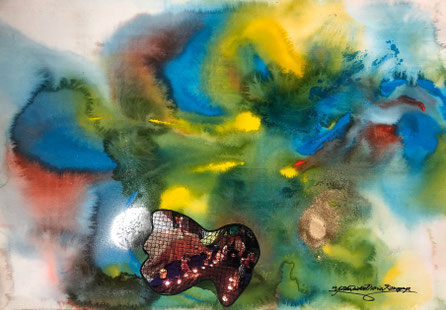 ---
「復活」
復活とは、自分に目覚め、神に感謝し、隣人を自分のように愛することである。
闇に沈んだ生活から自分本来の人生を取り戻し、今の全てを与えてくれている、目に見えない大きな存在を受け入れ、それが神様だと感謝する。
そして隣の人を、自分のように大切に可愛がる。
神が人に全てを与えてくれているように、人も人に全ての愛を与える。
そういう自覚と使命に目覚めた時に、その人はもう「復活」しているのである。
---
"Resurrection"
Resurrection is to wake up to yourself, thank God, and love your neighbor as yourself.
We are regaining our own lives from the darkened life, accepting the invisible great beings that have given us everything we are today, and thanking them for being God.
And we love our neighbors as carefully as we do.
Just as God has given man all, man gives man all love.
When you wake up to that awareness and mission, you are already "resurrected."