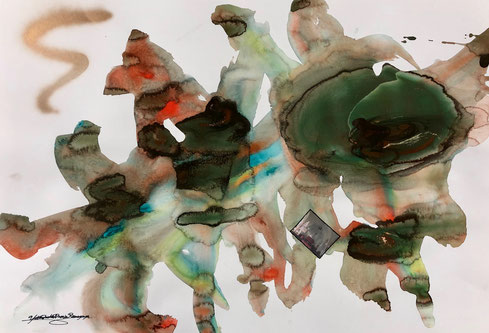 ---
「物事の成就」
物事の成就とは、創造力。集中力。忍耐力。
この3点に掛かっている。
物事や、ライフスタイルや、自分自身を、常に変化させ続ける創造のチカラ。
いろんな選択肢の中で、一つのものに心をジッと傾ける集中のチカラ。
攻撃されても報復しない、逆境や批判をグッとこらえる忍耐のチカラ。
この3つのチカラが、物事の成就を作り出す。
それらは一つの概念にまとめると何なのだろうか?
それは、「他者や対象物を自分のように「愛する」」ということである。
万物は、愛せば、成就するのである。
---
"Fulfillment of things"
The fulfillment of things is creativity. concentration. perseverance.
It depends on these three points.
The power of creativity to constantly change things, lifestyles, and oneself.
Of the various options, the power of concentration is to concentrate on one thing.
The power of perseverance to withstand adversity and criticism, which does not retaliate even when attacked.
These three powers create the fulfillment of things.
What are they all put together into one concept?
That is to "love" others and objects like myself.
All things, if loved, will be fulfilled.
---