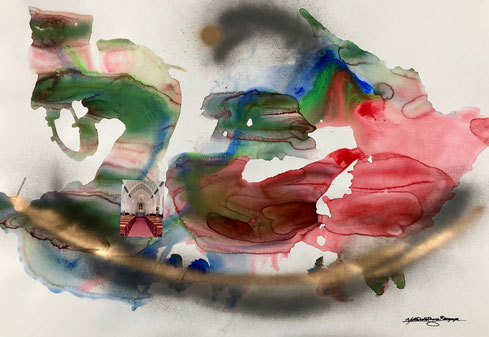 ---
「本当の人生とは障害だらけ」
本当の人生とは、障害物競走のようなものだ。
色々なハードルを乗り越え、やっとのこと目的に追いついたと思ったら、もう次。
また難関を突破し、理想に追いついたと思ったら、もう次。
と言った具合に、一生、障害を乗り越えて、ゴールを目指し続ける人生。
そういう命がけの人生が本物なのである。
この現実世界は、障害だらけの荒れ野である。
山があり谷があり、闇がある。
そういう障害の中で、諦めて仕方なく生きることもできる。
しかし、本当の自分を生きていくには、障害に挑み、乗り越え、いつも最善を尽くすしかない。
それは、いつでも今の現実に甘えず、チャレンジを続ける自分を受け入れるという事である。
---
"Real life is full of obstacles"
Real life is like an obstacle race.
After overcoming various hurdles and finally thinking that you have caught up with your goals, it is next time.
If you think that you have overcome the obstacles and have caught up with your ideals, then next.
In other words, a life that overcomes obstacles throughout life and continues to aim for the goal.
The life of such a life is real.
This real world is a wasteland full of obstacles.
There are mountains, there are valleys, there is darkness.
In such obstacles, you can give up and live without help.
However, in order to truly live in yourself, you must overcome obstacles, overcome them, and always do your best.
It means accepting oneself who continues to take on challenges without being unbearable in the present reality.
---