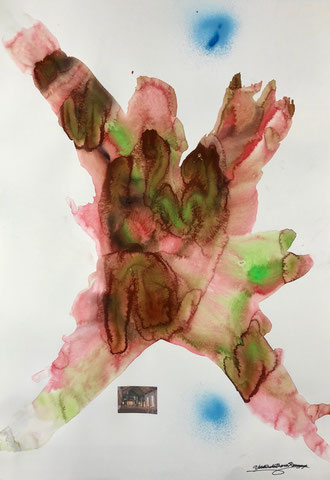 ---
「継続と発見」
一つの道を極めていくには、継続と発見が不可欠である。
一つのものにいつまでもこだわりつづけ、ひたすらに毎日続ける努力。
当たり前の中に隠されたものを見つけ出す、無邪気な心。
継続と発見には、そういう努力と無邪気さが必要である。
子供のように感動する心と、大人のように自分を律する心。
その二つを併せ持って、道は極まっていくのである。
---
"Continuation and discovery"
Continuity and discovery are essential to the pursuit of one path.
Efforts to stick to one thing forever and to continue everyday.
An innocent mind that finds hidden things in the ordinary.
Such effort and innocence are necessary for continuation and discovery.
A heart that impresses like a child and a heart that regulates itself like an adult.
With both of them together, the road will be extremely advanced.
---